Everyone,
I know the blog's been a bit content light of late, and I also know that some of you are waiting a bit longer for email replies, too. The reason I know these things is obvious : they're my responsibilities, and I'm running a *teensy weensy* bit behind.
Between random minor illness, an enormous workload (a bit more on that in a second), and a continuing inability to clone myself, I find myself with less time – which is strange because I know for a fact that there are still 24 hours in every single day. Anyway, the point is that I'm working on it all; I'll get that inbox cleared soon (and then it'll likely fill right up again) and think of something spank-witty to say here as well. In the meantime, please exercise your patience muscles and, if at all possible, refrain from writing an email or two to express your sympathy at my behind-ed-ness…I promise you it will not help. ~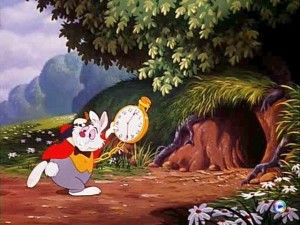 One of the reasons I've been so busy is that I have a really cool/awesome announcement to make soon, which I think is going to be equally as fun/cool for you to read – and within the next week or so I'll be posting it here, so stay tuned for the upcoming awesome arrival.
So, please feel free to spend a little time re-watching a couple dozen free videos, re-reading a few hundred spanking stories, and generally poking around the blog- there's bound to be something to haven't seen yet, right?
Behind-ed-ly yours,
–  Dana