Readers,

As promised, here's the first go at 'Distractions'. I found a fun crossword-making program so the whole endeavor didn't take more than an hour. If you have fun with this, I'll make more.

(Note: I'd print it if I were you. Dry erase on your keyboard may be a problem.)

-  Dana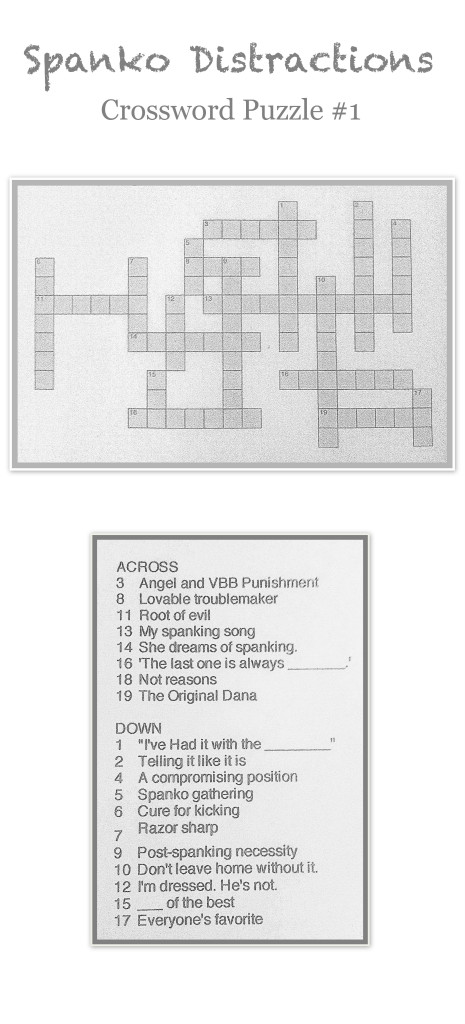 Afterthought:  It may be fun to post photos of some finished puzzles, so if you decide to give it a whirl email me a picture of your work, at danakanespanks@gmail.com.
Visit my premium video, DVD, and products website at DanaKaneSpanks.com.