Readers,
One of my adventurous playmates, who's had his fair share of spanking experience over the years, was kind enough to gift me some of his prized spanking materials collection – several pristine magazines which I hadn't previously seen. These are classic spanko periodicals, and I am tickled by his generous gesture. So tickled, in fact, that I had to share a couple snapshots here:
He said he'd brought me 'a couple things', so I was surprised when he pulled out this stack of awesome spanko history -
with titles like Strictly Woman to Woman Spanking, Over Her Knee!,
I Remember When, and Firm Forceful Femmes: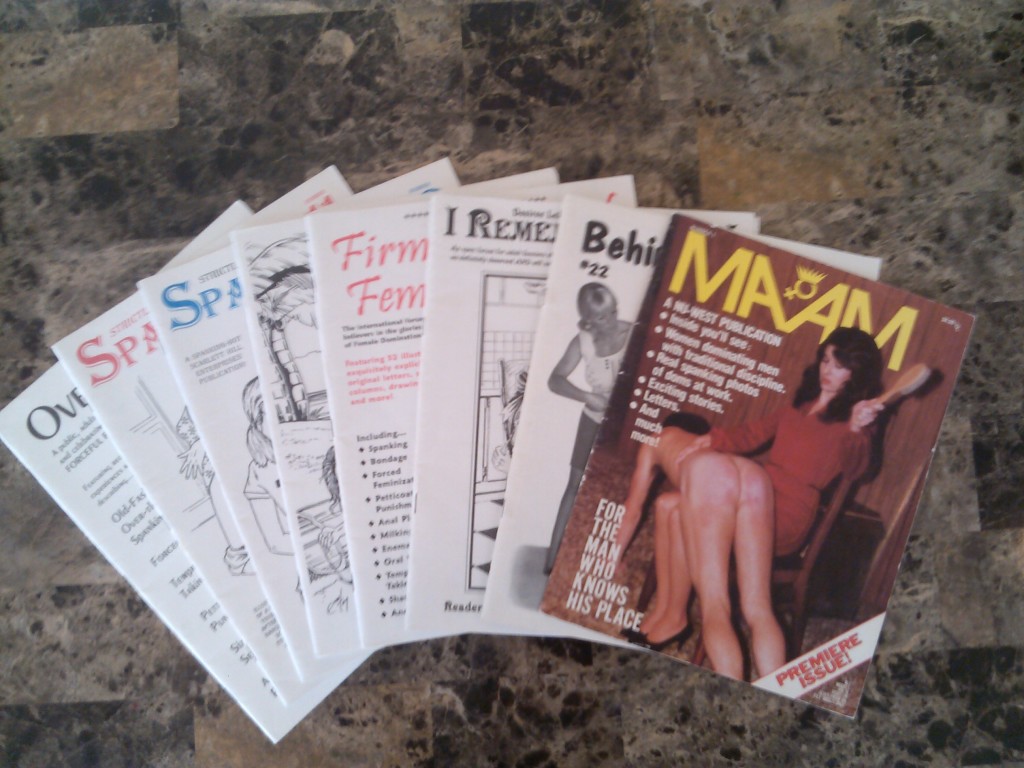 This one stuck out immediately, as it features my spanking shero,
Dana Specht: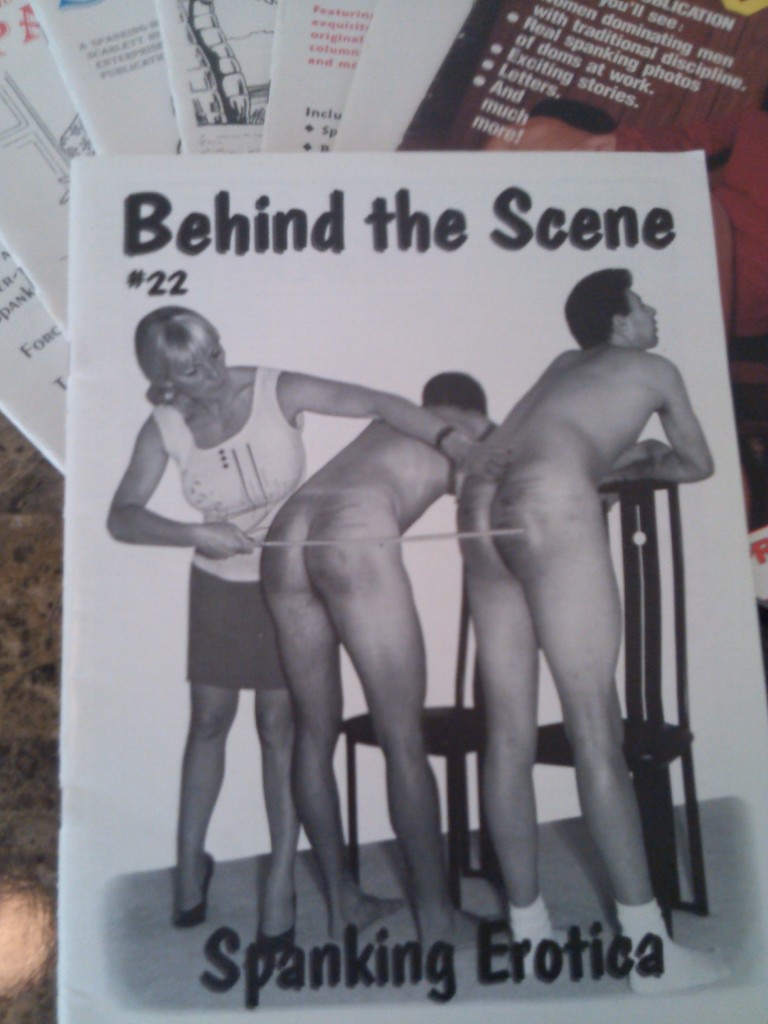 These magazines are, well….cool….and are full of reminders of our recent spanko past – video previews for the stunning Rebecca Brooks, photos of famous tops such as Christine Justice and Simone Devon, and chock full of dozens of spanking personal ads (WAY before the internet made it easy to hook up with spankos everywhere, anywhere).
Naturally, we started talking about the pre-internet era – ordering VHS tapes through the mail with money orders (those early spanking tapes were $90 apiece!), scanning printed personals for like minds, and the excitement of seeing a Spanking Story in the Playboy magazine or Penthouse Forum.
As I wasn't even aware of the larger spanko community back then, listening to his stories was a real eye-opener, and I'm curious how many other spanking fetishists have similar tales of cashing the weekly paycheck ASAP, in order to rush out and mail that money order for Nu-West's latest VHS release…
Were those the Good Old Days, or is this – internet, social media, short-attention-span – the Golden Era?
- Dana