Archive for professional disciplinarian
Readers,
We've talked before about non-corporal punishment/discipline, so I thought I'd share this photo with you: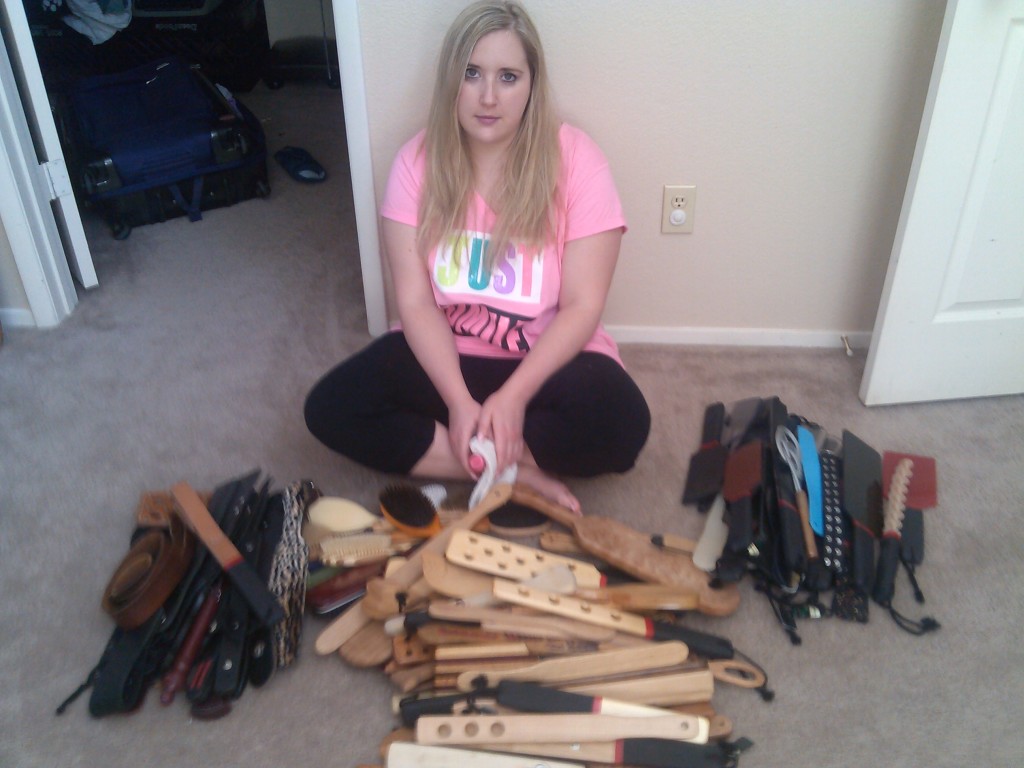 Here's Angel, surrounded by the FIRST batch of my spanking implements which she was instructed to clean and organize as part of her ongoing discipline. As you can see, the wood implements are piled in front, with leathers to her right and non-traditionals to her left. This does not include the many dozen more canes, delrin implements, large paddles and other sundry items contained in the closet behind her. 
I should mention that ALL of these implements were already clean, as they always are, because I clean them myself after each use. This was a lesson in time-wasting – having to do a task which is completely unnecessary – and how it can be avoided by making the right choices *before* you find yourself in trouble.
I'm pleased to say that not only did Angel survive her cleaning assignment, but my implement closet is now in quite the state of order….although I can't be certain that she hasn't hidden at least one.
-  Dana