There are two ways to buy Dana Kane spanking videos :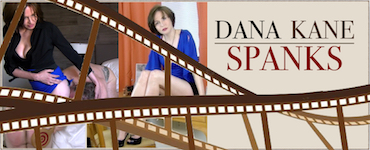 Join DanaKaneSpanks.com and enjoy full unlimited membership
and download access to every scene on the site
(click the banner above to go directly to my member site) –
– or for individual clip purchases, visit my spanking video download stores
at Dana Kane Spanks Clips4Sale , Dana Kane Scolds Clips4Sale (POVs) , and Dana Kane on Spanking Library .
If you like freebies, you're in the right place – there are many teasers, previews, and even full videos FREE to watch, over at SpankingTube.com. Click to
go directly to the Dana Kane videos
page.